Hi,
I am facing a problem with dgl ChebConv function while applying on a single graph(not batched). It is demonstrated on a single graph through the link (NN Modules (PyTorch) — DGL 0.6.1 documentation), however, getting an error that "'DGLHeteroGraph' object has no attribute 'batch_size'".
Below is the screenshot attached for the same.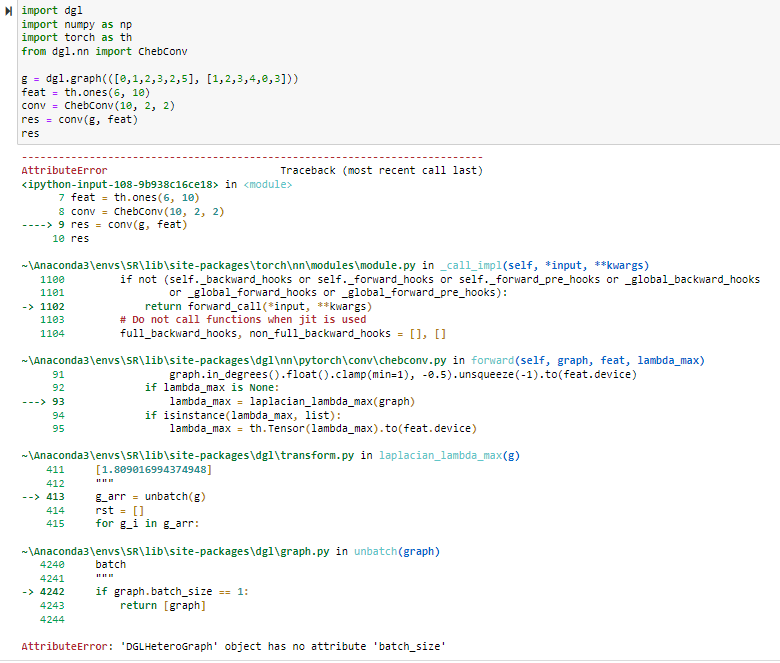 Can anybody help me to solve the problem?
Regards,
Rituj