When run the example code train_ppi.py, I found my training accuracy dropping dramatically during the last epochs.
As shown below: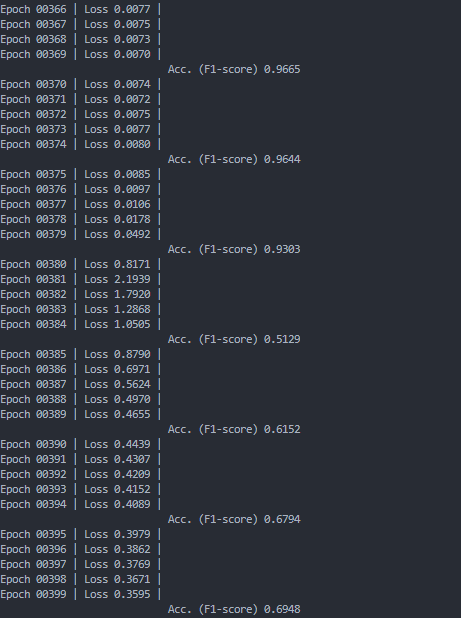 I tried many times but the result was the same. Accuracy is almost halved during last few epochs.
my environment
os: ubuntu20
python: 3.8.15
backen: pytorch '1.11.0+cu113'
dgl: '0.9.1post1'
gpu: NVIDIA GeForce RTX 3090
cuda: 11.7
Thanks for your help!