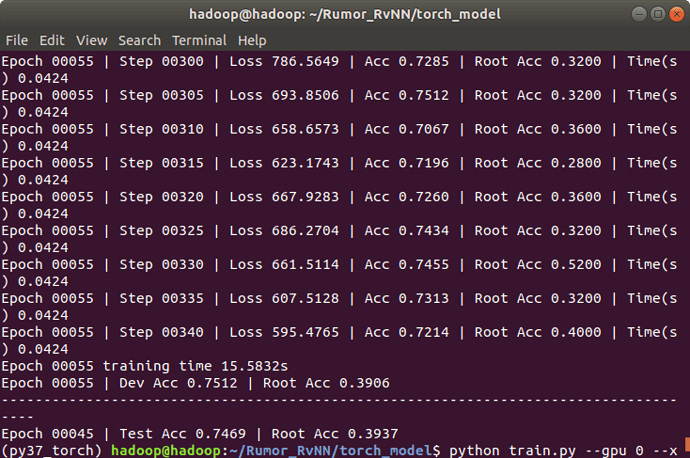 As shown in the above figure, in your implementation of TreeLSTM, the accuracy could achieve up to 70% on fine-grained SST dataset, which largely surpasses the current reported results of 51%.
I am confused about why this happened, because the label of data is indeed the degree from 0 to 4, and you also said that the accuracy of your code is 51.76%.
So, could you tell me what's wrong in my understanding of the printed "Acc", and how to get the expected reported 51.76%?