Hi,
After removing edges in subgraph, the NID was rearanged, and the original NID which maintain the node id in the large graph lost.
The following is the notebook.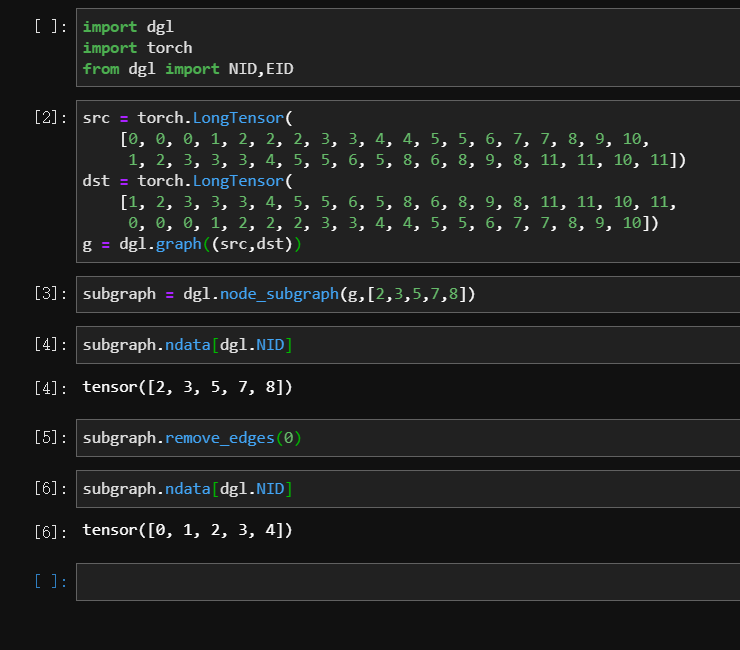 I think dgl should give users a warning if they do something to transforme the graph struture while they have mantained NID and EID.