You give a very simple example of the dropout method with possibility p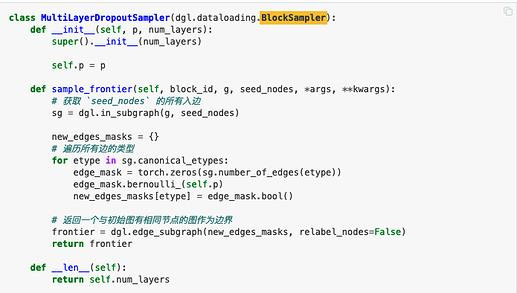 But in some cases, the sampler is more difficult. For example, I saw this paper
NeuralSprase(ICML 2020)
and wanted to implement it with DGL, but I am new to it. The key idea in this paper would be something like this:
Calculate the score on each edge with MLP.

For each node, do softmax on all its input edges.

For each node, samples k neighbors with gumbel softmax.

The process is list as below: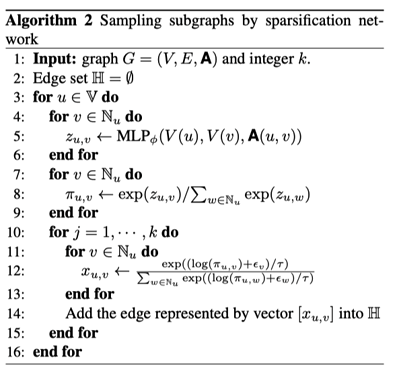 How do I implement this in an efficient way? I think there are many difficulties.
Could I give more parameters to function sample_frontier? Which codes should i revise in some other place??
How do I conduct softmax operations in an efficient way? The simple example above only masks edges with p, but i want to sample edges for each node with its probability distribution on its neighbors as input. It seems very time-consuming by traversing each node one by one.
How do the network in the sampler be trained with the loss function.
Thank you for your continued help and support and look forward to your reply!!!