hi guys
i wonder how adapt my bipartite graph at graphSAGE
exactly refer to 2 category tutorial
one is 'NN Modules (PyTorch) — DGL 0.6.1 documentation'
the other is 'Link Prediction using Graph Neural Networks — DGL 0.6.1 documentation'
the former site explains overview of linkprediction at homogeneous manner , the latter site is Conv layer usage especailly GraphSAGE is my objective.
but my graph is bipartite graph maybe it is special case at link prediction.
user ; 12,248 , item ; 1,664 , edge ; 322,484
my question is 'how use the bipartite graph at link prediction manner'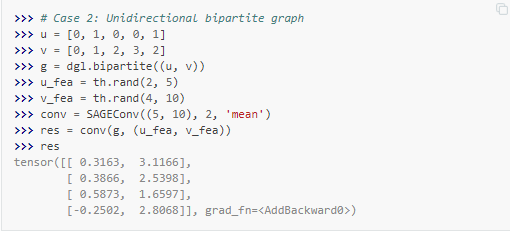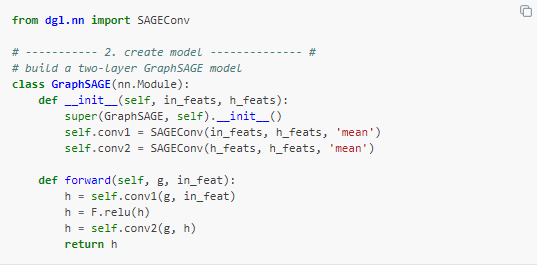 above tutorials happen error in my situtation. ( can use first layer but not forwarding 2 layer )
who can solve this problem?!
thanks .